Performance analysis of Silicone Membrane Keypads
---
The soft membrane lined between Silicone Membrane Keypads and the membrane key switch is to reduce the pressure of the key and avoid failure and should be stored. Silicone Membrane Keypads are generally structured in two layers. The upper and lower contacts are lightly pressed to reach the switch after the contacts are in contact. Therefore, do not remove the middle layer of soft film and bubble film during production, and should be stored. Let's talk about the performance of Silicone Membrane Keypads.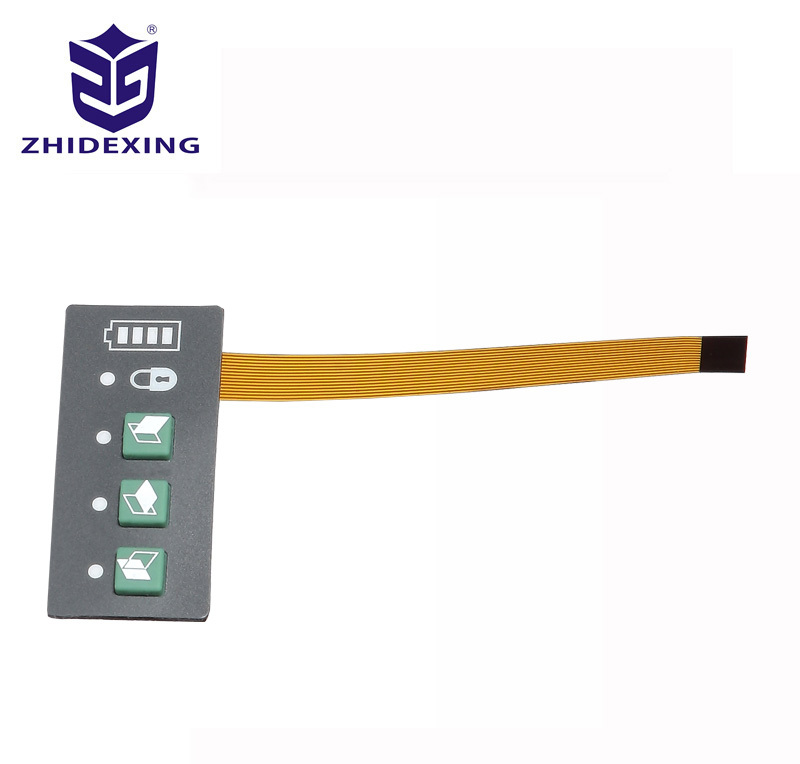 1. Durability: The lifespan of Silicone Membrane Keypads can generally reach more than one million times, so how long life is because the switch action is only completed by the vertical movement of the elastic film; the elastic film certainly ends up in a million Crawling again, but the amplitude of the creep is very small.
2. Good sealing function: Because the Silicone Membrane Keypads have an overall sealing structure, the contacts of the switch are not corroded by harmful gases and are not easily oxidized; they are waterproof and dustproof, so they are more suitable for use in various harsh conditions.
3. Rich colors and elegant appearance: Silicone Membrane Keypads can be characterized according to the user's plan, and the color pattern plan can be characterized, and the decoration result can show the comprehensive characteristics of material beauty, decoration beauty and craftsmanship.
4. Reduce the cost of supporting electromechanical products: traditional machine-type switches need to be welded during installation, and even have a solid support together; while the installation of Silicone Membrane Keypads is a sticky type, just remove the adhesive paper and stick it on the outside of the whole machine. Insert its lead into the circuit socket of the complete machine, then the circuit can be connected.
5. Small size, light weight and reliable structure: Silicone Membrane Keypads can be arranged and combined with a membrane keyboard in the scheme, and its configuration density is large, and it is composed of multiple layers of films, thus reducing the volume, reducing the quality and improving Reliability.
Related news
undefined