Introduction of customized FPC circuit membrane switch
---
The difference between customized FPC circuit membrane switches and ordinary membrane switches is that the circuit is no longer a silver paste printed circuit, but a more stable FPC circuit material, which is more resistant to high temperature and corrosion.
Customized FPC circuit membrane switch uses FPC (flexible circuit board). The circuit has high precision, output spacing of 1.0mm, extremely low resistance value, four colors of LED welding, stable and reliable performance and long service life.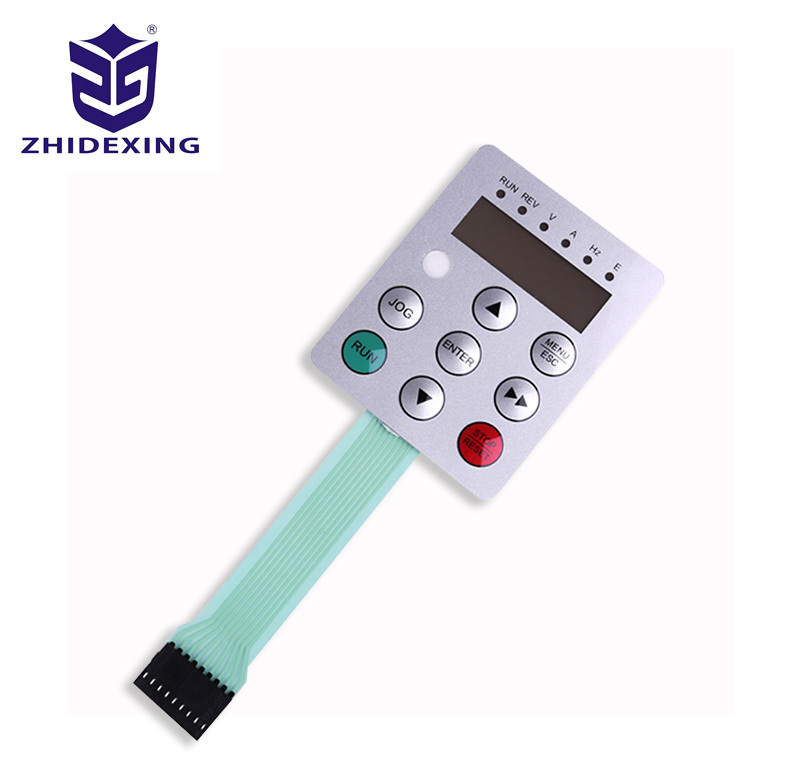 Customized FPC circuit membrane switches are called flexible membranes because the mask layer, isolation layer and circuit layer of the membrane switch are all composed of software membranes of various properties. The circuit layer of the flexible membrane switch is made of polyester film (PET) with good electrical properties, which is used as the carrier of the switch circuit pattern. This layer is also divided into feel shrapnel and upper and lower circuits.
Due to the characteristics of polyester film, customized FPC circuit membrane switch has good insulation, heat resistance, folding resistance and high resilience. The circuit of the switch circuit, including the switch connections and their leads, is printed with a low-resistance conductive paint that cures at low temperatures.
Related news
undefined